US Army DEVCOM tests out fully autonomous robotic combat vehicle
US Army DEVCOM tests out fully autonomous robotic combat vehicle
Skynet takes to the modern battle field. The United States Military is setting out to prove that once and for all Skynet is real. In fact more real than even science fiction movies could have prepared us for.
ABERDEEN PROVING GROUND, Md. — Army researchers recently expanded their research area for robotics to a site just north of Baltimore.
The U.S Army Combat Capabilities Development Command, known as DEVCOM, Army Research Laboratory now uses land on the Graces Quarters peninsula, as part of the ARL Robotics Research Collaborative Campus, known as R2C2, for experimentation and research operations.
The Army has received deliver of two autonomous robotic vehicles outfitted for war.
Over the summer the defense contractors QinetiQ Inc. and Pratt Miller Defense announced the delivery of the first Robotic Combat Vehicle – Light (RCV-L) to the U.S. Army Combat Capabilities Development Command (CCDC) Ground Vehicle Systems Center (GVSC). The RCV-L is a purpose-built hybrid-electric unmanned ground combat vehicle (UGCV) integrating technology from both organizations.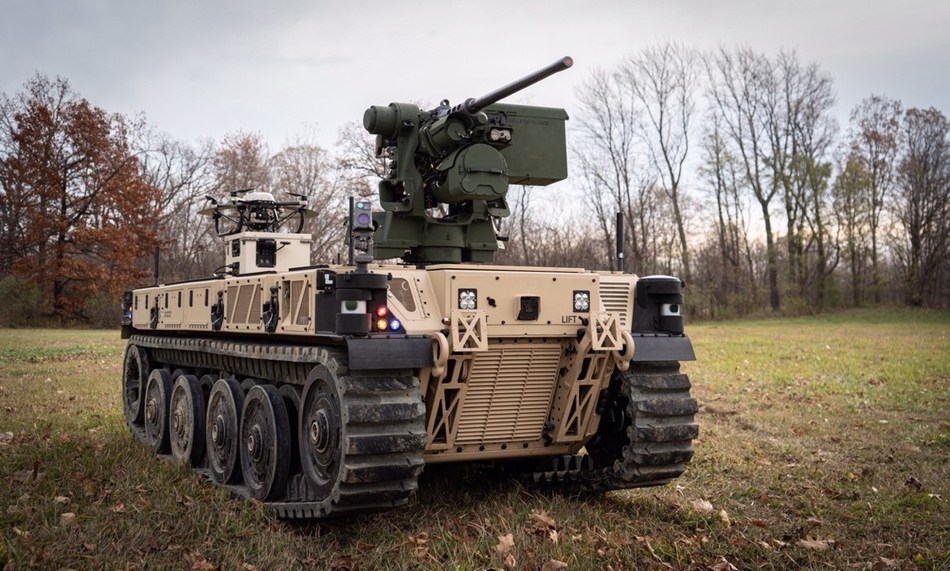 Read the full press release here.