Robots that follow you around are here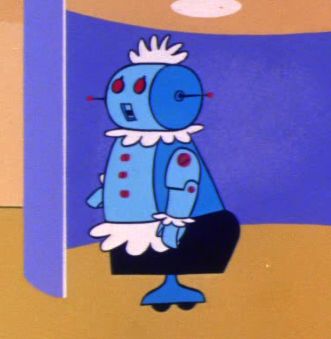 This isn't exactly an earth shattering piece of technology, as robots have been envisioned to follow humans around and (possibly assassinate decades ago) remember how awesome the Jetson's were?.  However this robot uses sonar and LIDAR to follow it's human around.
The technology is commercially available today. Probably more affordable than the DARPA pack mule.
Read more about the RoboBusiness conference in Boston this week at Wired.com